Products -- Residential -- Audio -- Speakers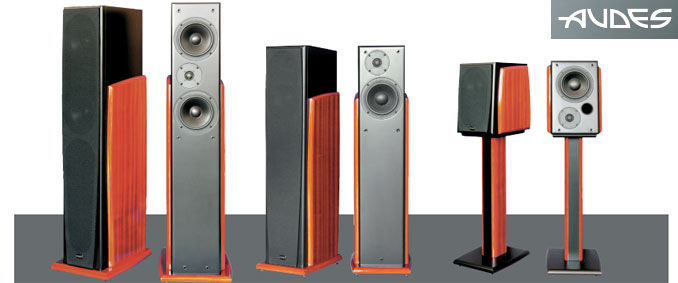 1935 - The manufacturing co-op RET (Raadio-Elektrotehnika Tehas) was established in Tallinn
1959 - RET's branch for production of transformers, contact systems and cabinets' pressed parts of radio equipment was established.
1985 - The production of loudspeakers, the model ESTONIA and speaker drivers was transferred from Tallinn to Jõhvi. At the same time manufacturing methods were modernized in a joint effort with GENELEC OY of Finland.
1992 - AUDES replaced ESTONIA as the company trademark.
1993 - Audes began its own production of loudspeaker cabinets.
2005 - The company 'Management System' was found to be in accordance with the requirements of ISO 9001 : 2000.


Product Category : : Audio :: Speakers -- Audes
| | |
| --- | --- |
| | |
| Orpheus | |
| | |
| | |
| Maestro | |
| | |
| | |
| System 7 | |
| | |
| | |
| Excellence | |
| | |
| | |
| Credo | |
| | |
| | |
| Pro HT | |
| | |
| | |
| Universal Line | |
| | |
| | |
| In Wall | |